Meet the Charleston Green Commercial Team
Providing exceptional service to the Charleston market for over 25 years
Courtenay Brack, President, Property Manager in Charge
Courtenay Brack, president of Charleston Green Commercial LLC, excels in working with owners to improve the profitability of commercial property, offering financial oversight and managing large projects. Tenants in commercial buildings run by Brack say strengths include outstanding tenant relations, problem-solving and providing superior maintenance service.

A commercial real estate professional with 25 years of experience in the Charleston and Charlotte markets, Brack is a Certified Property Manager (CPM®) with the Institute of Real Estate Management (IREM®). In Charleston, she has managed a variety of accounts, including office, retail, light industrial and regimes.
A veteran with skills gleaned in Charleston at Rivers Enterprises Real Estate and CB Richard Ellis Carmody, Brack was president of the South Carolina chapter of IREM for 2012. She also currently serves as Chairman of the Board of William Enston Homes (WEH), the development arm of the City of Charleston Housing Authority.
She is a graduate of Queens University of Charlotte and lives in Charleston with her two daughters and yellow lab.
Robin Snellgrove provides accounting services to Charleston Green Commercial, LLC and is a certified public accountant licensed in SC. After graduating from the College of Charleston, she joined a large local CPA firm for 7 years. She then went on to serve in senior management of several area municipalities and industries. She is well respected for her high level of integrity, work ethic, and attention to detail.

After 30 years in industry, in 2019, Robin opened her accounting practice, Robin Thomas Snellgrove CPA LLC. She provides remote accounting and tax preparation services primarily focusing on small businesses and individuals. The practice strives to provide the highest levels of customer service at affordable rates.

Robin has 2 grown daughters who live in the Charleston area. She lives with her husband, Jeff, and two rescue dogs in rural South Carolina.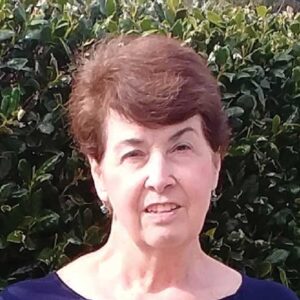 Pamela Harris, Executive Assistant
Pamela Harris, Executive Assistant, has a total of over 40 years of office management, customer service and accounting experience in the Virginia, Summerville and Charleston markets.
She has proven experience in processing client and tenant requests and providing the necessary follow through to ensure those requests are completed to the point of satisfaction. She assists in fostering an environment that values the customer relationship and experience.

Pam is a graduate of Middleton High School and Rice Business College.

She is the proud mom of three children and two grandchildren, enjoys traveling and resides in Summerville, SC with her husband and chocolate Lab.